Once a Sandie, Always a Sandie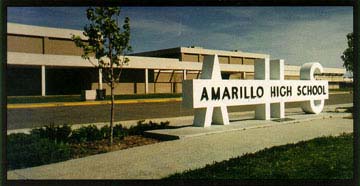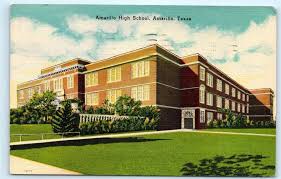 Out of concerns for the ages of our group and the concerns in Amarillo of the COVID 19 virus, we have decided that we will:
CANCEL THE GENERAL MEETING SCHEDULED FOR JUNE 18, 2020.
We have an idea to change the AHS Hall of Honor fund from a maintenance fund for the monument to a scholarship & maintenance fund. Sandies like to donate to a fund dedicated to the veterans and we have over $15,000 in a fund that we use a maximum of $200 a year for maintenance and we still get donations for it every month. Our thought is to make that fund dual purpose and give a scholarship from it each year as well as upkeep for the monument. We can give it either to a student planning to take ROTC in college, is the child of a veteran, or some other qualification that would make a good fit with a memorial to our veterans.
Please email us your thoughts on this or any other subject to help us do the things the membership would like for our organization to do. Email us at ahs50thalumniassociation@gmail.com or go to 50thahs.org and click on "Comments" or mail us your thoughts to AHS 50th Alumni Association, P.O. Box 7146, Amarillo, TX 79114
We hope to see you at the next General Meeting scheduled for October 15, 2020. (Details will be posted later)
UPCOMING EVENTS
Our next "Birthday Party" will be in Amarillo on August 15, 2020.
Make plans to be in Amarillo that date so you can join us.
We always have a great time!
Details will be posted later.
________________________
Our next reunion is planned for Oct 1st & 2nd, 2021 in Amarillo.
We will have individual class dinners on Friday and a big get together for all of us on Saturday.
We will post details later.
Make your plans now to be in Amarillo for the big reunion, October 1st and 2nd, 2021.  It will be here before you know it.